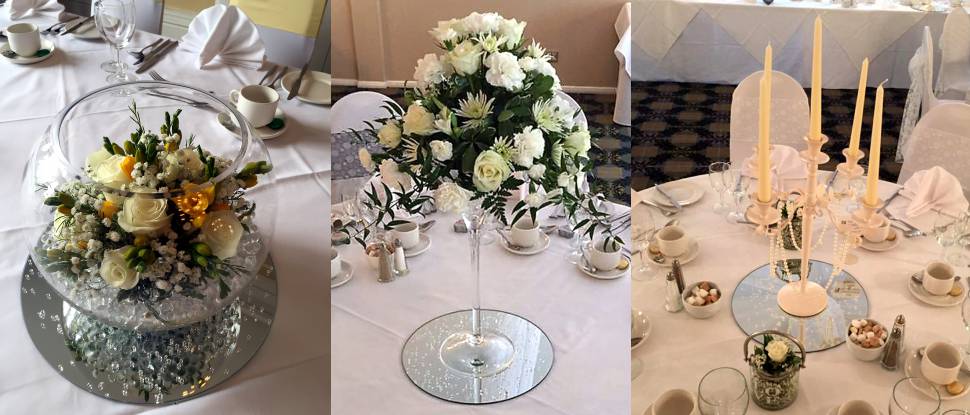 Centrepieces and Table Décor for Weddings and Events
We have a large selection of fishbowls and martini glasses, a range of vases, and cream and silver candelabra.
We can make something unique for you and arrange your fresh flower displays.
Please contact us to discuss your ideas and requirements.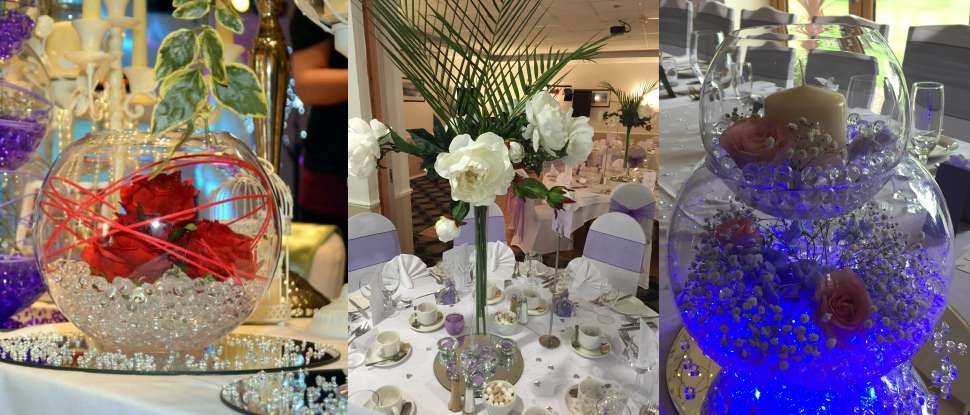 All of our centrepieces are unique, we are always open to new ideas to suit your preferred theme.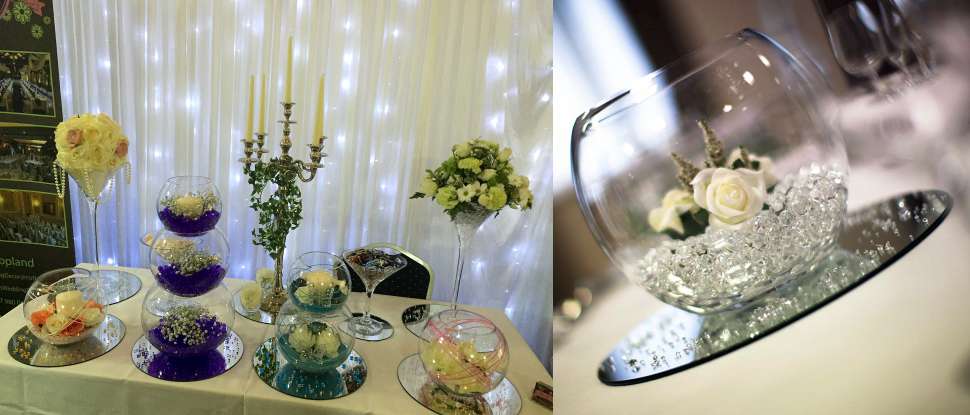 Wedding Centrepieces * Centrepieces for Weddings * Event Centrepieces * Centrepieces for Events
Wedding Table Decor * Table Decor for Weddings * Event Table Decor * Table Decor for Events